Cary J. Calderone
California Licensed Attorney
Cary Calderone is an active California licensed attorney who specializes in supporting CEO, CIO, IT, CFO, and all C-level executives as they help their companies update their technology policies, data privacy safeguards, and e-discovery litigation strategies.  It is Cary's extensive computer consulting background and experiences implementing technology solutions that give him a unique capacity to help legal collaborate with IT, and other stakeholders, to establish and implement effective information management strategies.  The goal is to achieve and maintain legal compliance, without damaging business productivity.   Additionally, Cary Calderone still works with select startup companies.  He assists with formation, compensation plans, and growth and exit strategies, as well as the necessary and fundamental matters, such as IP development and documentation, HR compliance, and record keeping.
Cary operated Advanced Legal Systems in San Francisco (1994-1999) providing outside MIS services to professional businesses and law firms.  Since the early 1990s Cary has reviewed and commented on technology for legal practice and law for technology businesses, and has been a speaker at legal, technology, and at local ARMA and other records management and legal technology conferences.
Prior to establishing Sand Hill Law® and Advanced Legal Systems, he served as a partner-tracked Senior Associate for a nationally recognized law firm, managing junior associates, and as an in-the-trenches litigator for other bay area law firms.  He regularly writes on best practices and industry events concerning Data Rules and Electronic Discovery on his blogs at www.DREDLaw.com and www.SandHillLaw.com.
Cary earned a Bachelor of Arts Degree in Economics from Northwestern University, and a Juris Doctor from the University of California, Hastings College of the Law, in San Francisco.
Some recent speaking/teaching engagements include:
Faculty, "Records Management, Retention and Destruction in California." Lorman Education Services, Oakland, CA, March 2014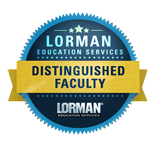 Speaker, "Managing The Messages-New Media" ARMA Silicon Valley Chapter, Jan. 2014
Speaker, "Managing The Messages"  ARMA Mr. Diablo Chapter Sept. 2013
Panelist, "Big Data- Big Hype or Big Opportunity?" Legal Tech West, May 2013
Panelist, "Big Data=Big Risk?" Legal Tech West, May 2013
Speaker, "Justifications for Records Management" ARMA Mt. Diablo Chapter June 2012
Participant, "Executive Counsel Institute-E-Discovery Roundtable," March 2012 San Francisco, California.  (See "What Happens at the Exchange, Stays at the Exchange")
Panel, "Selling Electronic Records Management in your Organization: Tears and Fears – The Business Case for Starting a RIM Program," ARMA International Tri-Chapter 2011 Spring Seminar, Apr. 6, 2011
Speaker, "People, Processes and Technology and How to Manage Them for Document Retention" City Clerks Association of California, Annual Meeting, Vallejo CA, June 2010
Moderator, "Aligning Compliance Programs and Business Strategy Using Collaborative Teams" IDC/KCI Fifth Annual Compliance in Information Management Forum, New York, September 17, 2008.